Terre de Sommières – Cleaning Tips
Terre de Sommières is a type of clay that comes from a village called Sommières, close to Montpellier. It was discovered in the 19th-century and is actually extracted from quarries in the Mediterranean Bay, especially in Morocco where it is known as the soap of Fez.
Initially, it was used to take the grease out of the wool – by absorption -in the "fulling mills" (which seem to have originated in 9th or 10th century in Europe). This wool was then used to do bedsheets from it.
This type of clay has special properties in term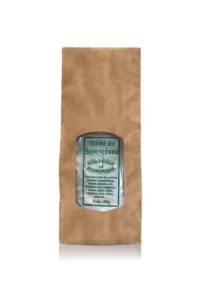 s of cleaning and beauty. People use clay for the skin to make it better and cleaner.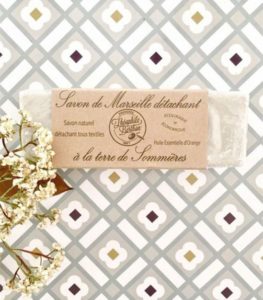 For home usage, clay is known as a dry-cleaning method that can easily be used when we want to clean something at home.  Indeed, Terre de Sommières can be used for cleaning the stains (from red wine, oil, etc.) on the carpets, pillows, clothes or leather. Using clay is a healthy, non-inflammable, non-toxic way to clean stuff at your home.
The clay could be found not only as a powder but also as soap. Here are some cleaning ways you can easily do by yourself with  some Terre de Sommières:
Dust some Terre de Sommières on the dirty part and let it for 2/3 hours depending on the severity of the stain,

Then take it off with a vacuum cleaner or a besom.
Wet the material you want to clean and rub it up with soap.

Let it minimum 10 minutes, and up to 2/3 hours for the more serious stains. Repeat the process if necessary and then wash it up in the washing machine, preferably with natural detergent.
 The results will amaze you! Or just call us and we'll take care of it 😊